UWSC has identified three educational objectives to improve children's preparedess for Kindergarten, increase the number of kids reading at grade level by third grade, improve high school graduation rates with transition to college or career training.  
Not only is it our goal to support the community at large in preparing kids for Kindergarten, we directly advance the work through our own preshool academy.
Our ELA is a high quality preschool with nine classrooms dedicated to teaching our smallest scholars. Classrooms environments are structured, secure, supportive, and geared for success. Through a local collaborative we are able to offer many of our parents free childcare through funding provided through the federal Early Head Start initiatve.
     We Have Openings - Call 856-935-7789 Ext. 0 for more information.
---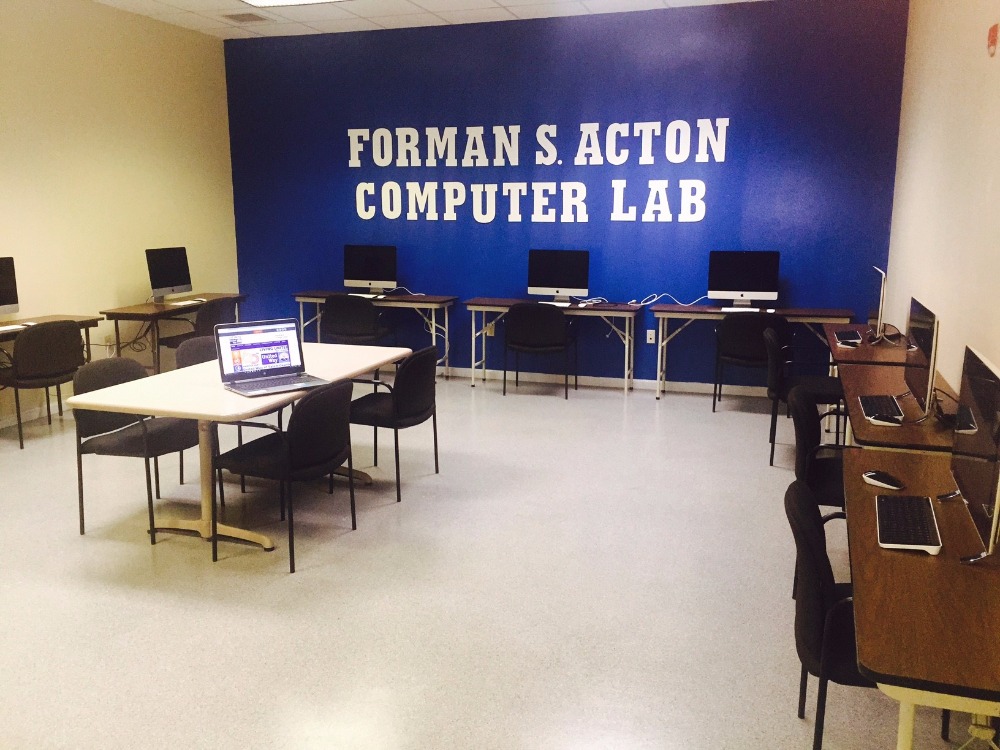 Forman S. Acton Computer Lab
In December of 2015, United Way of Salem County was funded by the Forman S. Acton Educational Foundation to fully furnish a state of the art computer lab and provide technological support to our Early Learning Academy. The lab opened to the community in March 2016. 
Hours of Operation:
Tuesday, Wednesday and Thursday         Adults  12noon - 2pm          Youth    3pm - 5pm
---
G.E.D Classes
United Way will partner with Salem Community College beginning in Fall 2016 to offer GED (alternative education) courses at the JBCC in the Forman S. Acton Computer Lab. We are pleased to be able to offer community-based educational support to the Greater Salem County Community. Call 856-299-2100 or 856-351-2716 for more information.
---
ACORN College Savings Fund
An initiative of the Forman S. Acton Educational Foundation is starting a college saving account for every child living or attending public schools in Salem City.  Enroll today to get $50-$1,000.  Apply online FormanScholars.org, or in person at United Way. For more information contact:  jelwell@unitedwayofsalem.org or call 844-436-7626 to leave a message.